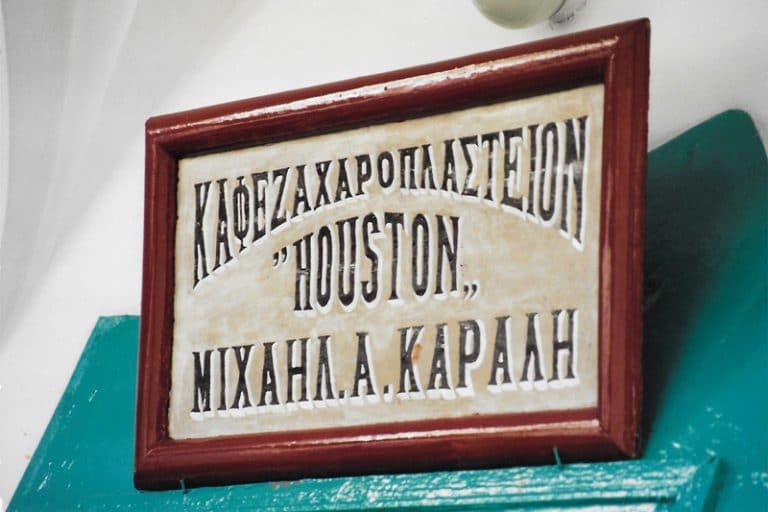 The most popular
and preferred spot
of Patmos has reopened
and welcomes you to its renovated premises, to have fun by remembering and reminiscing the good old times while looking upon the future.
This is the reason why "Houston" has been and will always be the most authentic coffee shop in Patmos!
Houston Cafe has the best food on the island. Just small dishes to accompany wine / beer / Tsipouro or Ouzo. But these are perfect, traditional dishes. Just take a couple of them and you won't leave the place hungrily…
Mabuse_11
We visited Houston Café several times with friends spending a few days in Patmos, and we still remember it fondly! It has a very cosy atmosphere that combines the traditional style of the place with a modern touch and a contemporary vibe! It's a place where local people spend some time next to tourists and families having fun. The owners were very friendly and ready to help with any questions, despite the very busy time in the place. Make sure you try the lovely Greek coffee blend and the desserts, especially the chocolate pie. Definitely worth trying their cuisine, especially for lunch and brunch. The place offers a modern approach to traditional Greek recipes, using fresh products. Thanks for making our staying so memorable, hope to see you again soon!
IledeCrete86
Houston reopened after many years of closure, now oerpated by two young, hard working ambitious young men who have clearly studied the craft of coffee making verey well. The coffee here, be it Greek or expresso or filtered, is about the best I have had in Greece. The mezze are superb, the service friendly and efficient. Don't miss it.
vulcanpoodle123